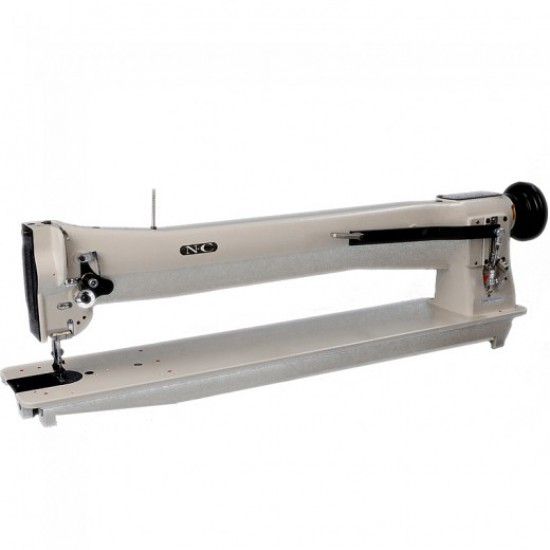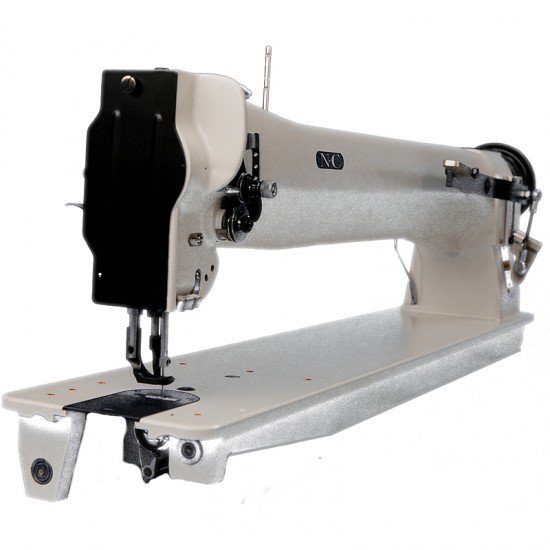 New
Machine


NC6L 30" Long Arm Walking Foot
NC 30" Long Arm Walking Foot
2 Year Ltd. Warranty
Model NC6L Features:
30 Inch Long ArmWalking Foot

Complete with Servo workstation

Large bobbin, Reverse lever

Self oiling, High lift



Our 30" long arm compound walking foot machine is equipped with a custom servo motor workstation, extended reverse lever, big bobbin, high lift, and is self oiling. This unit is heavy duty and designed to provide all day sewing. It provides a tremendous savings vs. Juki and Seiko long arms (which we also sell). Long arm sewing machines are valuable to any workroom that needs to sew deep into material and/or doesn't wish to fold and crease the leather.
NC6L 30" Long Arm Walking Foot is employed for aircraft, auto, tarp, cover, furniture, and most textile sewing applications.

Got a question? Can find a specific machine? If you don't find the exact machine you're looking for,
give us a call at 1800.526.1184
, as our inventory is vast. Together, we will come up with an incredible price. It's our practice to provide the industry with reliable sewing equipment and that's exactly what we've done for over 60 years.
We're open 5am-5pm EST and look forward to earning your business.
Stock:

In Stock

Model:

NC6L 30" Long Arm Walking Foot

SKU:

NC6L-Q

NC Binding