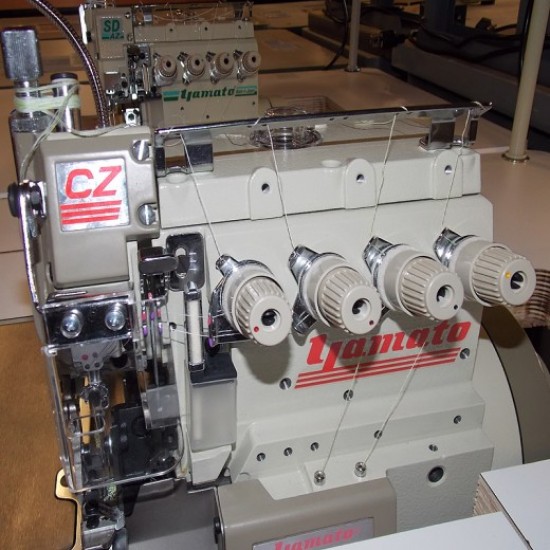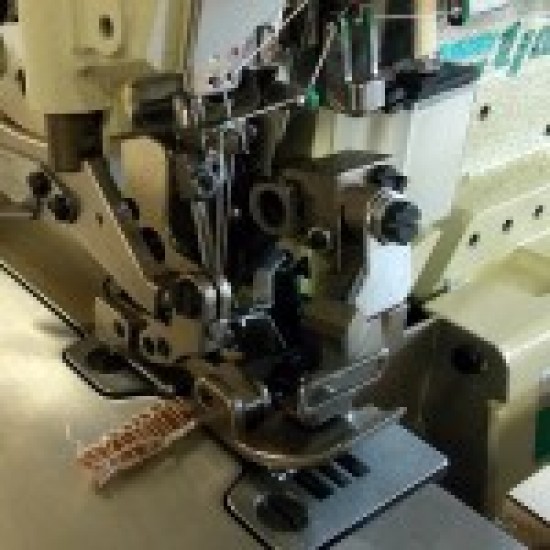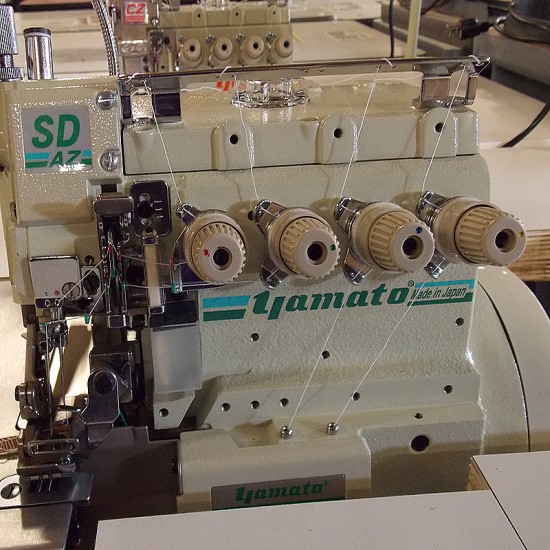 Yamato AZ7600
Used Yamato Overlock Sewing Machines
3, 4, 5 Thread Setups Available


Model Yamato AZ7600 Features:
High speed 3/4/5 thread setup options

World's #1 rated overlock sewing machine

Complete w/ submerged servo motor workstation

Self oiling & cleaning system with knives



Made in Japan, the Yamato AZ7600G is the world's most heavy duty, industrial overlock sewing machine. This unit is equipped with cutting knives. As constructed it's capable of being employed as a 5 thread twin needle safety stitch and/or 4 thread single needle setup. It allows you to overlock most any textile application. It can be employed for furniture, heavy fabrics, clothing applications, geosynthetics, auto/aircraft interiors, & more. Fabric finishers can employ this unit for clothing, badges, shirts, and garment applications.

We also stock Yamato Overlock Machines with 3 Thread and 4 Thread setups. All Yamato overlock sewing machines are priced and setup on fully submerged table workstations with Servo motors. All machines are equipped with oil, sewing kits, tweezers, and an oil dispenser. The tables are fully assembled and the machines are ready to sew. 1 year motor warranty and 120 days parts warranty are included.
Got a question? Can find a specific machine? If you don't find the exact machine you're looking for,
give us a call at 1800.526.1184
, as our inventory is vast. Together, we will come up with an incredible price. It's our practice to provide the industry with reliable sewing equipment and that's exactly what we've done for over 60 years.
We're open 5am-5pm EST and look forward to earning your business.
Stock:

In Stock

Model:

YAMATO AZ7600

SKU:

AZ7600

Yamato